 legalization & Apostille services
Expert in Administrative and Legal Formalities in France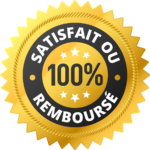 5 stars
What is legalisation ?
The general rule is that a public or private document issued by one state can only be used in another state after it has been legalised. Legalisation is an authentication of the signature and the capacity of the person who issued the document. In other words, it verifies whether the signature on the document is that of the person who signed it and whether that person has the capacity he or she claims.
WHAT IS AN APOSTILLE ?
An apostille allows the French authority to authenticate the validity of a document that must be produced in another country. The apostille was established by the international Hague Convention of 5 October 1961, thus facilitating the transfer of documents between signatory countries. An apostille must contain the words "Apostille (Hague Convention of 5 October 1961)" in French. It can be obtained in France from the Court of Appeal.
Sworn translation ?
A sworn translation is a translation made by a translator who has been sworn in by a court. The sworn translator stamps the document. A certified translation is therefore recognised as an official document by the courts and the administration. The sworn translator is also known as a certified translator or expert translator. These translators produce so-called certified translations.
Apostille of documents online :

Commercial documents: administrative documents, balance sheet, diploma, K-Bis, articles of association, call for tenders, certificate of origin, transport certificate, certificate of origin, health certificate, pro-forma invoice, packing list, certificate of good manufacturing practice, certificate of free sale, trademark certificate (INPI), export certificate, letter of authorisation, letter of distribution.
– Legal documents: judicial documents (criminal records, judgements), notarial deeds, marriage certificate, birth certificate, death certificate, private documents (accommodation certificate, contract, letter of recommendation, power of attorney, acknowledgement of debt)
LEGALIZATION OF DOCUMENTS
Online legalisation of documents :
– Commercial documents: administrative documents, balance sheet, diploma, K-Bis, articles of association, call for tenders, certificate of origin, transport certificate, certificate of origin, health certificate, pro-forma invoice, packing list, certificate of good manufacturing practice, certificate of free sale, trademark certificate (INPI), export certificate, letter of authorisation, letter of distribution
– Legal documents: legal documents (criminal records, judgements), notarial deeds, marriage certificate, birth certificate, death certificate, private documents (accommodation certificate, contract, letter of recommendation, power of attorney, acknowledgement of debt)
Sworn Translator – Legal Translation – Commercial Translation – Technical Translation – Officially Certified.
Birth Certificates | Marriage Certificates | Death Certificates | Divorce Decrees | Employment Contracts | Affidavits | Employment Certificates | Adoption Documents | Criminal Records | Passports | Identity Cards | Residence Permits | Driving Licences
| Diplomas | Transcripts | Certificates | Certifications | Professional registrations | Warrants and powers of attorney | Deeds of sale | Notarial deeds | Judgments | Wills | Power of attorney | Biographies…